TASTINGS
The perfect combination of natural beauty and modern design awaits you at our tasting room. Our Tasting Room staff is knowledgeable and experienced and will help you discover your favourite Nitida wine while tasting the unique differences between our award-winning cultivars.  Our Tasting Room is open 7 days a week.
Nitida is a boutique winery and as such, our tasting room is limited in space.  We pride ourselves in giving our guests an intimate and authentic tasting experience.  In order for us to maintain our standards of service and with our space limitation, we can only accommodate groups smaller than ten people for wine tasting on weekends or public holidays.  Bookings are advised on weekends.
There are currently two options available for wine tasting – In both of the tasting options, you choose 4 wines from the available list that you would like to taste within the option that you have selected. Please note that wines available might vary depending on the time of the year.
WINE TASTING OPTIONS
* Classic Tasting – R 40 p/p
The Classical Tasting contains our single varietal, everyday drinking wines.

* Group Tasting
Our Tasting Room is limited in space and it's always best to make an enquiry as to potential availability etc.  The cost for wine tasting for groups of 10 guests or larger are as follows:
– classic tasting R 50 p/p
– artisanal tasting R 80 p/p
* Artisanal Tasting – R 60 p/p
The Artisanal contains the wines that are more limited in quantities, more unusual, more labour-intensive or the somewhat creative wines that we make.  
* Private Tasting
These are available on request as we have special tastings that we put together for various guests depending on their specific requests. Please contact us for more information and for a quotation.
BUSINESS HOURS
Monday to Friday from 09:30 – 17:00
Saturday from 11:00 – 16:00
Sundays and Public Holidays from 11:00 – 15:00
Closed on Good Friday, Christmas Day, Family Day and New Year's Day.
* Please note that we close our tastings half an hour prior to closing time.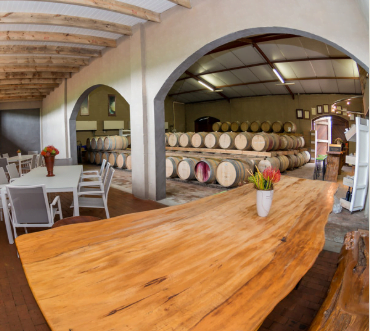 WINE SALES & TASTING ROOM HOURS
Monday to Friday 09:30 – 17:00
Saturday 11:00 – 16:00
Sunday & Public Holidays 11:00 – 15:00
NITIDA CELLARS
+27 21 976 1467
info@nitida.co.za
SUBCRIBE TO OUR NEWSLETTER
Stay up to date with news, special offers and events happening at Nitida.