HANDMADE THE NITIDA WAY
At Nitida, "We completely believe that beautiful wines come from day to day thoughtful management in the vineyards." During harvest at Nitida, although we don't discount analyses, we pick on the tried and true indicators of flavour and appearance. We pick each bunch of grapes by hand, choosing only the very best for our wines. We inspect our vineyards every day to ensure the leaves, buds and bunches are healthy and to check that the spiders and ladybirds are alive and well. 
MEET OUR TEAM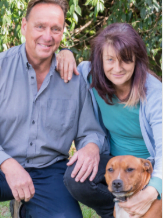 BERNHARD VELLER & PETA VELLER
Bernhard is the final approval stamp on everything that happens at Nitida from strategy, wine, blends and water purification to label approvals. Knows a lot about a lot of things …and annoyingly is seldom wrong.
Unless you know my middle name and shoe size I am probably not the person you want to contact. I live behind a computer and work on the pretty stuff like labels, parties, websites and brochures. I also make a mean cup of tea.
DANIE KEULDER
Danie joined the team as our winemaker in December 2014. Coming from 5 years of making wine at Groot Constantia, he brings with him a great love and understanding of working with cool climate grapes. It's a given that he will continue to make stunning wines with us and perhaps his experience in making craft beer becomes part of our future Nitida culture!
JACUS
MARAIS
Jacus joined us in 1999 when he assisted Bernhard in the cellar and in farm management. After 20 great years together, he is very much part of our family and enormously valued. His diploma in winemaking makes him an even more credible brand ambassador. He manages all our National (and some International) sales and distribution.
EMI GROBBELAAR
With multiple years of national & international design experience, Emi joined our team as a Marketing Manager. She has a great passion for the industry and aims to help us bring the best content to the table!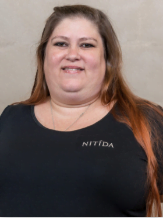 SHELLEY-ANN GUNTER
New to the Nitida Family, I bring with me a background in hospitality and a passion for wine. I believe that wine is made with love and meant to be enjoyed and shared. I love that I get to introduce our wines to people and help them find their new favourite!
CHARLOTTE JANSEN
Assisting us in the tasting room is Charlotte who grew up on the farm and has a growing knowledge about wine and an instinct for making our customer's day with her sunny personality.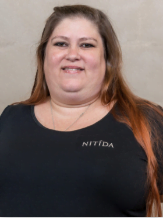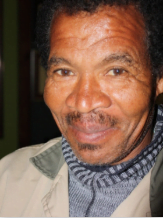 KLAAS
Klaas has worked on the farm for more than 30 years, even before it was Nitida. Klaas has an excellent eye when it comes to the vineyard and has done his fair share of training the other staff members on how to prune. In our younger days he was our resident shepherd and occasionally had to duck and dive or be attacked by the ram.

MANNIE & BERNARD
Our gardens have been lucky enough to fall into the caring hands of "greenfingers" Mannie for over 10 years now very ably assisted by Bernard in all things botanical.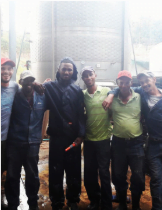 HARVEST TEAM
Every harvest Danie's team ensures only the best grapes are picked and we are lucky to have a team that works hard and puts in the hours to make sure the quality of pick to press remains perfect.
SUBCRIBE TO OUR NEWSLETTER
Stay up to date with news, special offers and events happening at Nitida.