HISTORY OF NITIDA
History in the making. How does a small Durbanville property running a flock of 50 sheep, 2 cows and a sheepdog consequently become one of South Africa's most successful small wine cellars? This type of fairy tale only gets written when a few very special ingredients get blended with a number of happy coincidences. So, what was our Nitida recipe and how did we become part of the Durbanville Wine Valley?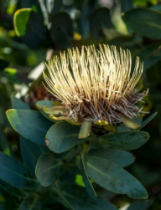 1990
We found a beautiful piece of soil, just "to live on" and then started adding some magic ingredients; Peta's mother, our wonderful "Matriarch" that helped us finance the farm.
1991
We also found a 1971 Ford tractor which we promptly named Pufford; Klaas, who taught us how to milk a cow and chase down sheep and the final, most essential element was energy and wonderful people.
1992
Two years later Bernhard took a week off work so he, Klaas and Pufford could plant a couple of vineyards. The plan was to only make a few barrels. 1995
Three years later, we won our first double-gold Sauvignon Blanc and in 2001 we were recognised as a benchmark Semillon producer.
SUBCRIBE TO OUR NEWSLETTER
Stay up to date with news, special offers and events happening at Nitida.