HISTORY OF NITIDA
History in the making. How does a small Durbanville property running a flock of 50 sheep, 2 cows and a sheepdog consequently become one of South Africa's most successful small wine cellars? This type of fairy tale only gets written when a few very special ingredients get blended with a number of happy coincidences. So, what was our Nitida recipe and how did we become part of the Durbanville Wine Valley?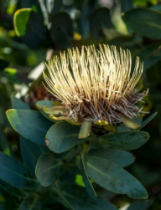 1990
We found a beautiful piece of soil, just "to live on" and then started adding some magic ingredients; Peta's mother, our wonderful "Matriarch" that helped us finance the farm.
1991
We also found a 1971 Ford tractor which we promptly named Pufford; Klaas, who taught us how to milk a cow and chase down sheep and the final, most essential element was energy and wonderful people.
1992
Two years later Bernhard took a week off work so he, Klaas and Pufford could plant a couple of vineyards. The plan was to only make a few barrels.
1995
Three years later, we won our first double-gold Sauvignon Blanc and in 2001 we were recognised as a benchmark Semillon producer.
2014
Our winemaker Daniel Keulder joins us from Groot Constantia and becomes part of our Nitida family!
2018
Now 28 years on, this family owned and run cellar is one of the most consistently awarded and loved boutique wine cellars in South Africa with a host of double gold, gold and silver medals, a few 5 star platters and countless awards and certificates.
SUBCRIBE TO OUR NEWSLETTER
Stay up to date with news, special offers and events happening at Nitida.