R80.00 per person
Set four wines you would like to taste within this category.
The Artisanal has all the wines that are either limited in quantity or more labour intensive to produce, etc.  This option has the Bubbles, and the blends and our unusual wines.  Not all, but some of the wines are more serious, specific occasion wines.
There are currently two bubblies, three white wines and one red wine to choose from in this category.  This may vary without notice according to availability
The Matriarch MCC

The Grande Matriarch MCC

The Golden Orb Sauvignon Blanc

Calligraphy
The Matriarch MCC:
60% Pinot Noir, 40% Chardonnay
A delightful glass of flirtatious bubbles mingle with kumquats, zesty naartjie, and crisp green apple
to create a delicious mouthful of flavours. Perfectly hosted by Lemon Crayfish Thermidor
The Grande Matriarch MCC:
100% Pinot Noir
Creamy fine mousse embraced by a wondrous mouthful of delectable red fruit, green apple, ruby grapefruit and zesty naartjie.
Open a bottle and pair with fresh baked butter croissants filled with smoked salmon & cream cheese.
The Golden Orb Sauvignon Blanc:
Single Vineyard Sauvignon Blanc
Bottle-aged Sauvignon Blanc at its best. The Golden Orb shows off its voluptuous, full palate with pineapple,
litchi & white peaches, and light touches of herbs and citrus. A phenomenal food wine, perfectly paired with pork fillet on a bed of creamy mushroom risotto.
Calligraphy:
46% Merlot, 24% Cabernet Sauvignon, 19% Cabernet Franc, 8% Petit Verdot, 3% Malbec
Deep, dark, and voluptuous – This full-bodied blend entices you with black currant and ripe mulberry flavours that beautifully balance the boldness of oak on the palate.
Cabernet Franc makes its presence known, giving it that spicy character. Complimented by a pairing with sirloin steak, served with wild mushrooms.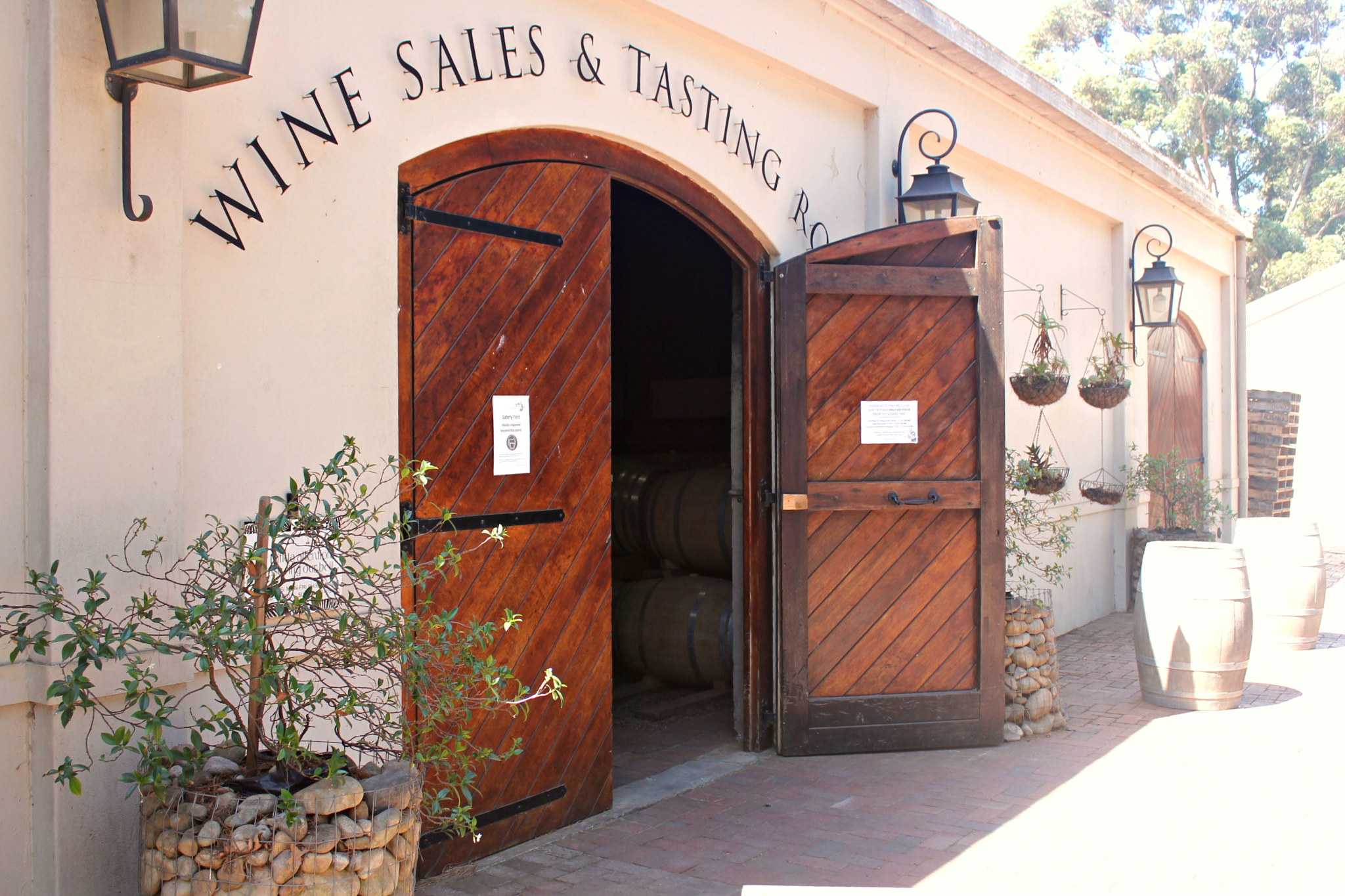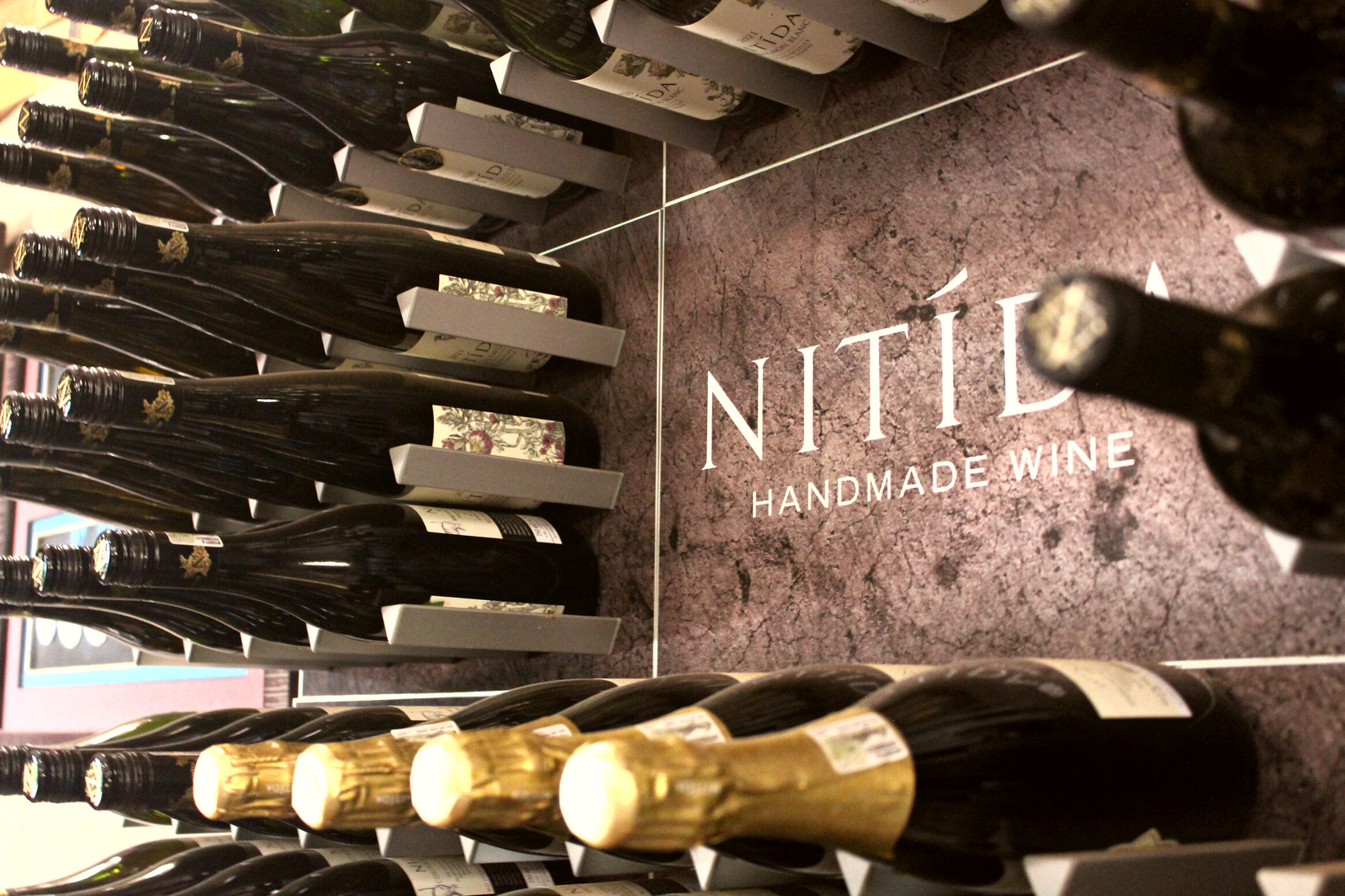 Nitida is a family-owned, boutique winery, and our tasting room, which is situated inside our barrel maturation cellar, is limited in space. We pride ourselves in giving our guests an intimate and authentic tasting experience.  In order for us to maintain our standards of service, and with our space limitation (made even less with the current social distancing protocols that we have to observe), we cannot accommodate groups, especially on weekends.
We do suggest booking your tasting on weekends, to avoid disappointment.
Our tasting room is open 7 days a week (scroll down for our trading hours).  Wines available for tasting may vary, depending on availability throughout the year.
The perfect combination of natural beauty, rustic charm and modern design awaits you at our tasting room.
Our tasting room staff are knowledgeable and experienced and will help you discover your favourite Nitida wine.
TASTING ROOM HOURS
Monday to Friday from 09:30 – 17:00
Saturday from 11:00 – 16:00
Sundays and Public Holidays 11:00 – 15:00
24 & 31 December 09:00 – 13:00
Closed on Good Friday, Christmas Day, Family Day and New Year's Day.
* Please note that we close our tastings half an hour prior to closing time.
Note:  Our tasting room does not have any kitchen facilities, so we do not have any food offering in the tasting room.
We rather ask that you support one of the two fantastic restaurants on the Nitida Wine Farm.
We only offer wine tastings in the tasting room, as our tasting room does not have an on-site consumption license.  All sales are for off-site consumption.
No under 18's – Be responsible – Don't drink and drive.