R60.00 per person
You choose which four wines you would like to taste within this category.
The Classic option encompasses our single varietal everyday drinking wines. These are the uncomplicated, friendly wines for all occasions.
There are currently three white wines and three red wines to choose from in this category.  This may vary without notice according to availability
Sauvignon Blanc

Semillon

Riesling

Pinot Noir

Merlot

Cabernet Sauvignon
Sauvignon Blanc:
A whimsical composition of white peaches, passion fruit, and blackcurrant intertwine with orange, apricot, and granadilla,
adding to your ever-growing curiosity to discover the hidden layers of its full mouth-feel. Divine when paired with classic, creamy Cordon Bleu.
Semillon:
Eyes closed, you'll imagine freshly baked scones, topped with melted butter and marmalade. The rich, creamy, gorgeous mouth-feel
is enhanced by yellow hay, orange peel & dried apricots. Excellent with wok-fried prawns in a lemon butter sauce on a bed of risotto.
Riesling:
Turkish delight and jasmine invite you to further explore this stunning wine. The classic Riesling nose evokes fond memories
of grans' fresh-out-the-oven cookies with Renosterveld honey and orange zest on the finish. Best enjoyed watching the sunset savouring satay chicken kebabs.
Pinot Noir:
Feminine, elegant, silky indulgence. Raspberries, mulberries & ripe strawberries captivate your senses,
while rose petals make a subtle appearance. Brilliantly hosts roast duck with plum coulis.
Merlot:
An indulgent affair as caramel & sticky toffee rendezvous with rich dark fruit and raspberries.
Celebrate this wine on its own or pair it with roast duck and a cherry reduction.
Cabernet Sauvignon:
Traditional expectations are effortlessly met by a blend of luscious dark red fruit and cigar box aromas. This cold-climate Cabernet Sauvignon spent 18 months on oak, creating an experience of contrasts with each sip. Add a family stroll through the dense forest & finish with wild mushroom beef wellington topped with a cranberry wine reduction.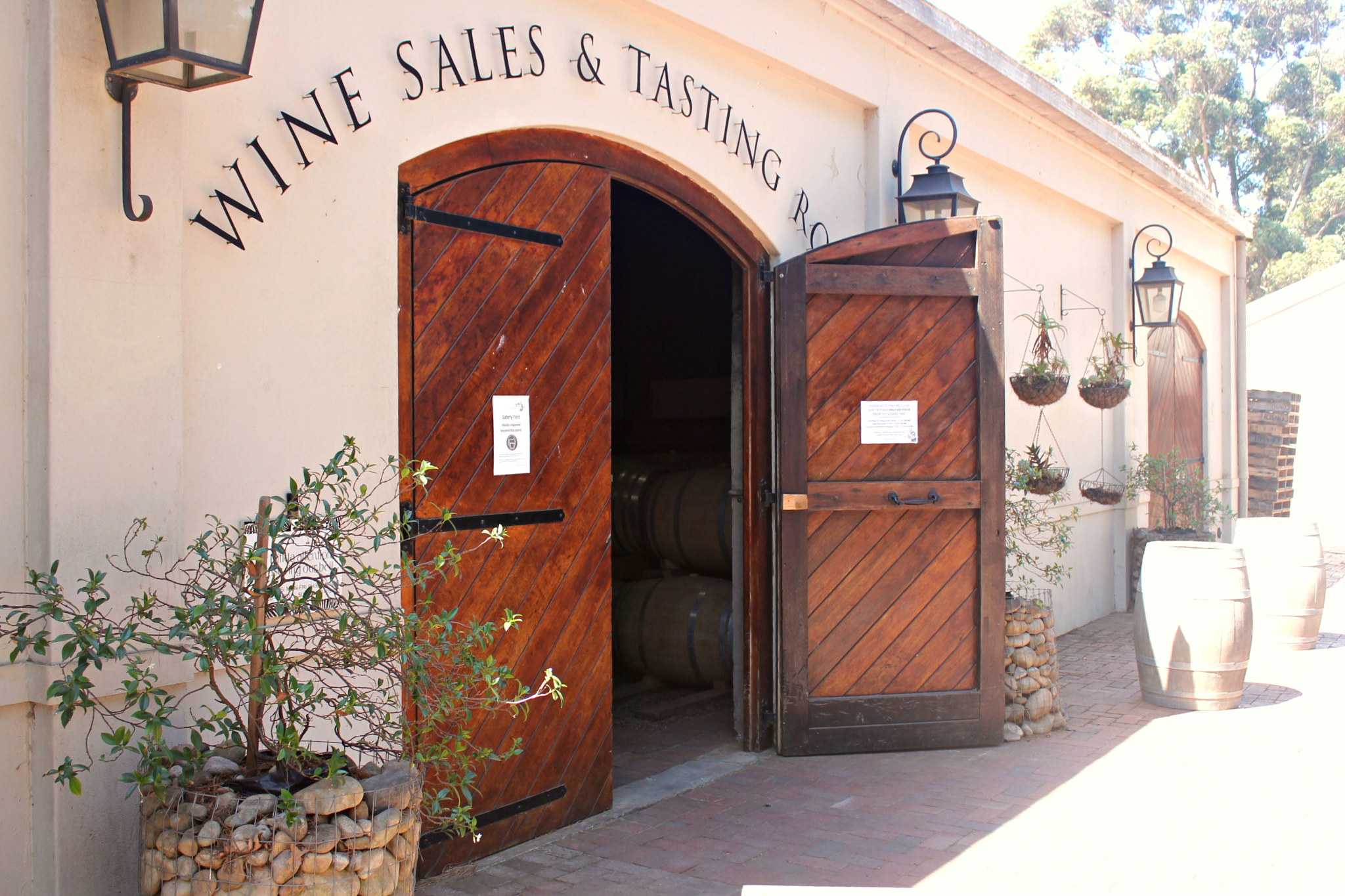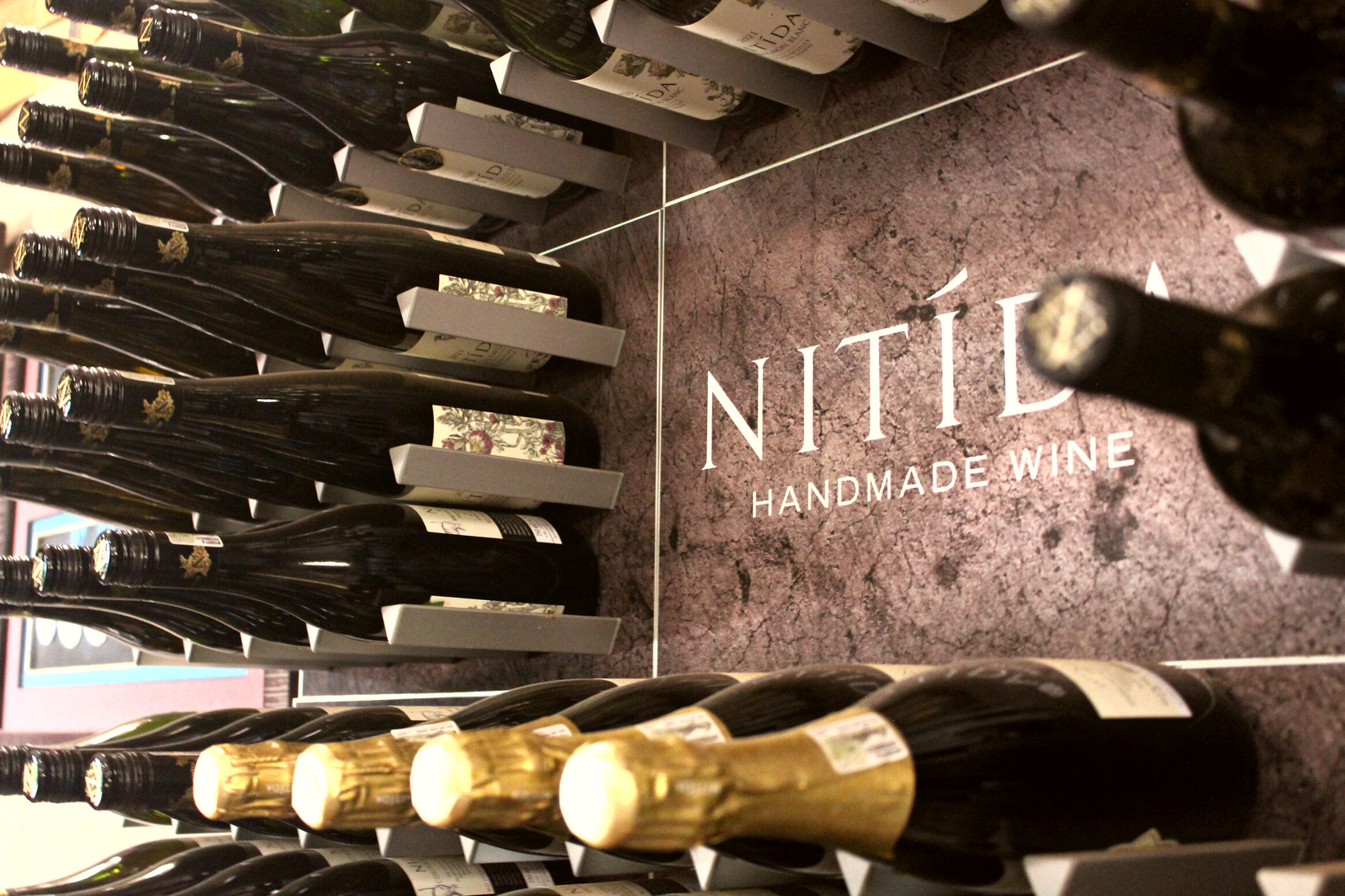 Nitida is a family-owned, boutique winery, and our tasting room, which is situated inside our barrel maturation cellar, is limited in space. We pride ourselves in giving our guests an intimate and authentic tasting experience.  In order for us to maintain our standards of service, and with our space limitation
(made even less with the current social distancing protocols that we have to observe), we cannot accommodate groups, especially on weekends.
We do suggest booking your tasting on weekends, to avoid disappointment.
Our tasting room is open 7 days a week (scroll down for our trading hours).  Wines available for tasting may vary, depending on availability throughout the year.
The perfect combination of natural beauty, rustic charm and modern design awaits you at our tasting room.
Our tasting room staff are knowledgeable and experienced and will help you discover your favourite Nitida wine
TASTING ROOM HOURS
Monday to Friday from 09:30 – 17:00
Saturday from 11:00 – 16:00
Sundays and Public Holidays 11:00 – 15:00
24 & 31 December 09:00 – 13:00
Closed on Good Friday, Christmas Day, Family Day and New Year's Day.
* Please note that we close our tastings half an hour prior to closing time.
Note:  Our tasting room does not have any kitchen facilities, so we do not have any food offering in the tasting room.
We rather ask that you support one of the two fantastic restaurants on the Nitida Wine Farm.
We only offer wine tastings in the tasting room, as our tasting room does not have an on-site consumption license.  All sales are for off-site consumption.
No under 18's – Be responsible – Don't drink and drive.