THE MATRIARCH (MCC) 2018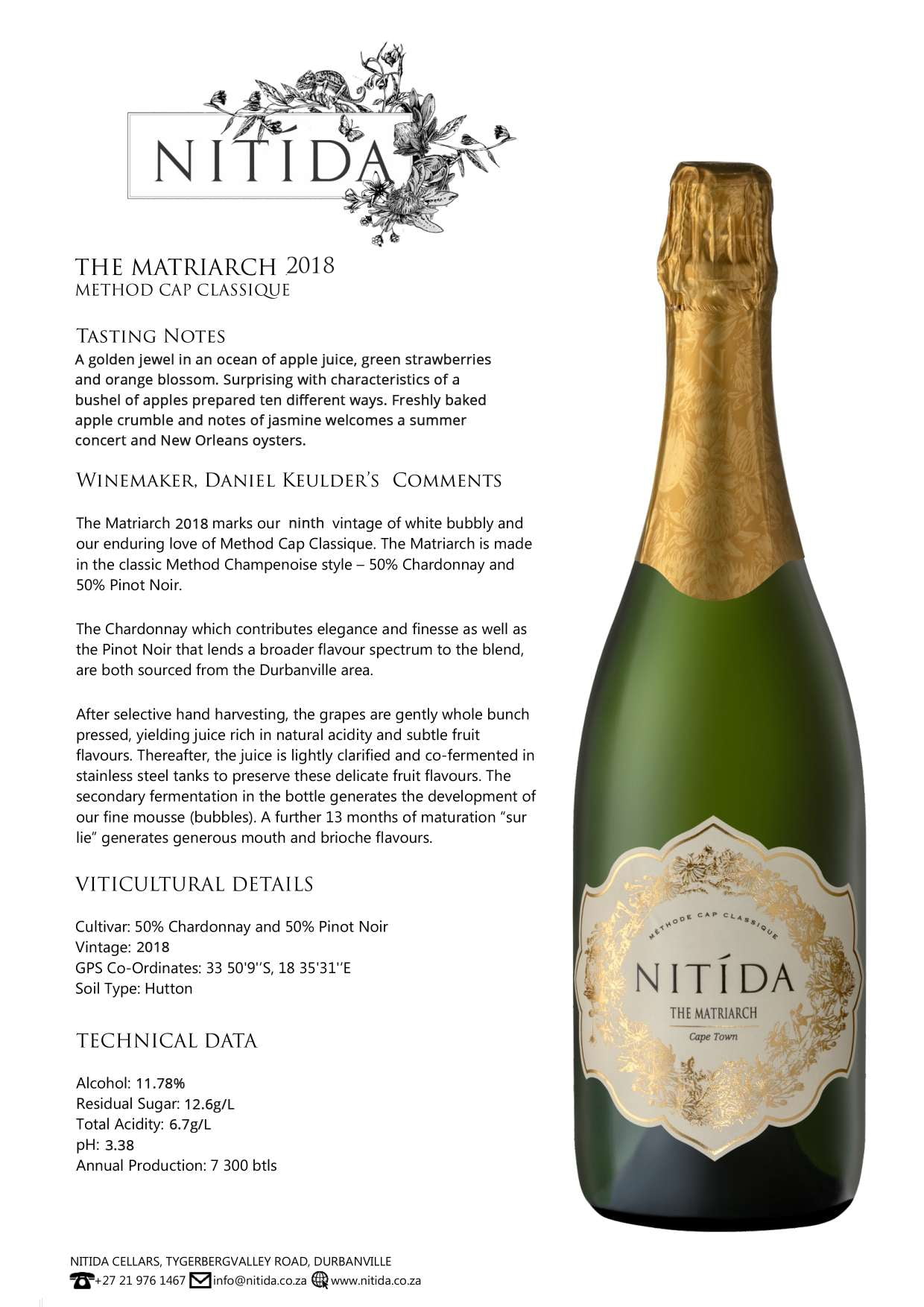 TASTING NOTES
A golden jewel in an ocean of apple juice, green strawberries and orange blossom. Surprising with characteristics of a bushel of apples prepared ten different ways. Freshly baked apple crumble and notes of jasmine welcomes a summer concert and New Orleans oysters.
WINEMAKER COMMENTS
The 2018 Matriarch marks our 9th vintage of white bubbly and our enduring love of Method Cap Classique. The Matriarch is made in the classic Method Champenoise style – 50% Chardonnay and 50% Pinot Noir. The Chardonnay, sourced in Durbanville, contributes elegance and finesse. The Pinot Noir, also sourced from the Durbanville area, lends a broader flavour spectrum to the blend. After selective hand harvesting, the grapes are gently whole bunch pressed yielding juice rich in natural acidity and subtle fruit flavours. Thereafter, the juice is lightly clarified and co fermented in stainless steel tanks to preserve these delicate fruit flavours. The secondary fermentation in bottle generates the development of our fine mousse (bubbles). A further 12 months of maturation "sur lie" generates a generous mouth and brioche flavours.

ANALYSIS
Cultivar: 50% Chardonnay and 50% Pinot Noir

SUBCRIBE TO OUR NEWSLETTER
Stay up to date with news, special offers and events happening at Nitida.