RIESLING 2021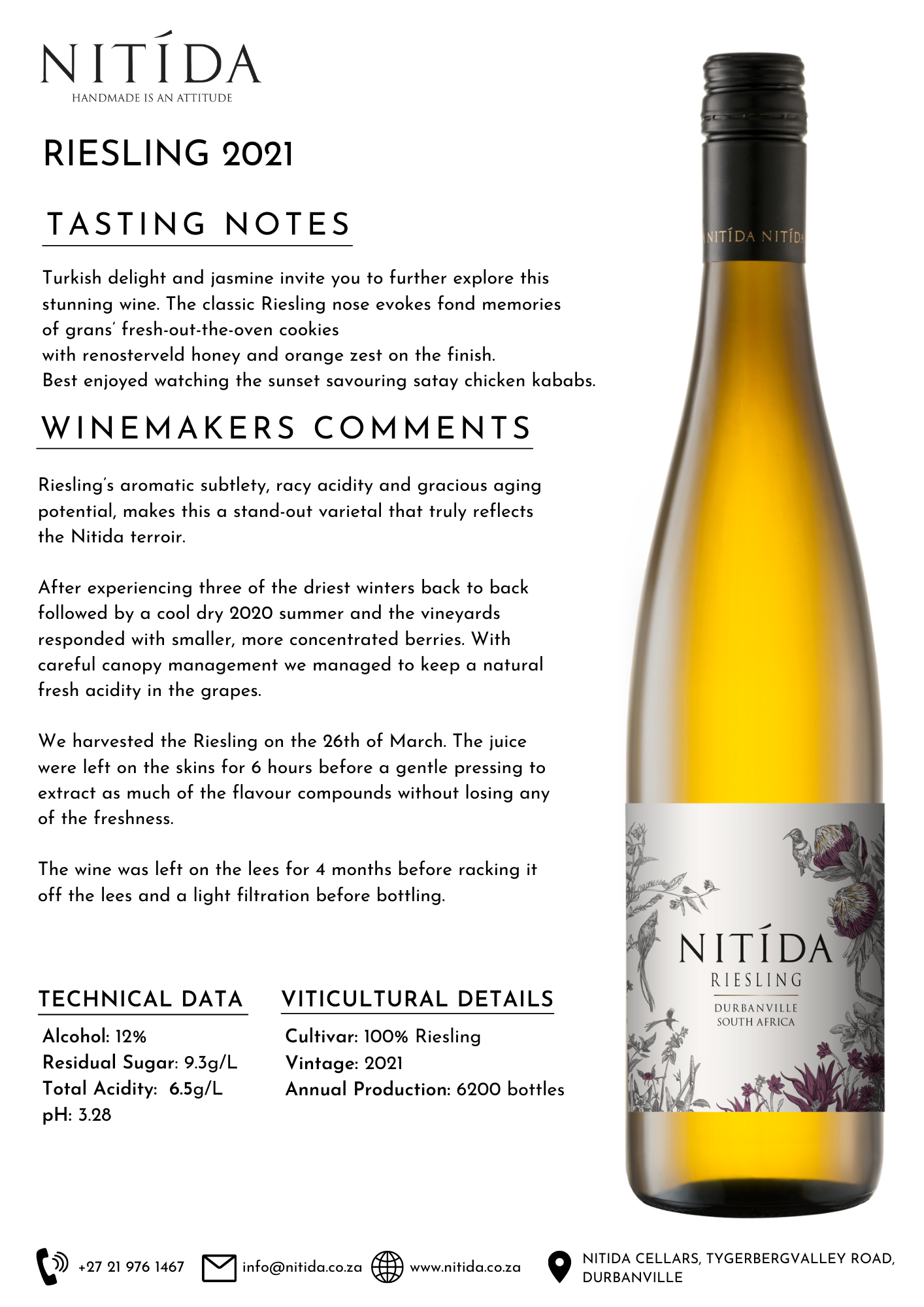 TASTING NOTES
Turkish delight and jasmine invite you to further explore this stunning wine. The classic Riesling nose evokes fond memories of grans' fresh-out-the-oven cookies with renosterveld honey and orange zest on the finish. Best enjoyed watching the sunset savouring satay chicken kababs.
WINEMAKER COMMENTS
Riesling's aromatic subtlety, racy acidity and gracious aging potential, makes this a stand-out varietal that truly reflects the Nitida terroir. After experiencing three of the driest winters back to back followed by a cool dry 2020 summer and the vineyards responded with smaller, more concentrated berries.
The wine was left on the lees for 4 months before racking it off the lees and a light filtration before bottling.

ANALYSIS
SUBCRIBE TO OUR NEWSLETTER
Stay up to date with news, special offers and events happening at Nitida.